Our Journey So Far...
30 June 2016
Well, what a journey its been so far. When I was first offered the job as Nursery Manager for a brand new Evolution Childcare Franchise nursery I was over the moon. Not just the opportunity to run a large successful nursery, but the chance to manage the renovations of the building and really help to build it up from the ground.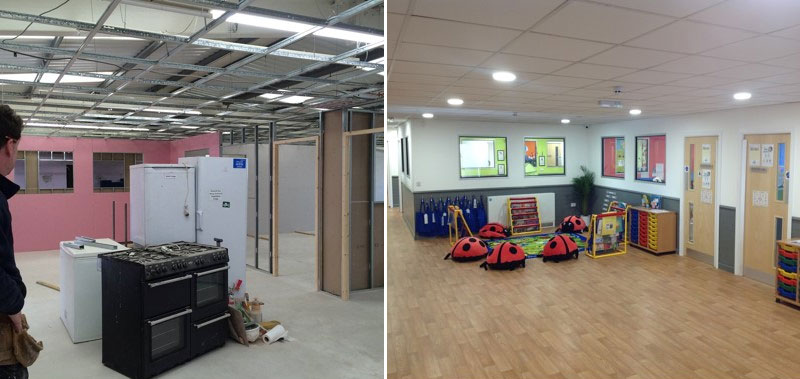 I enjoyed project managing the build, and even though we had the odd hiccup along the way, we totally transformed the building. Lori, the owner spared no expense. Everything had to be done to the highest quality. Choosing fixtures and fittings was so much fun, although I have to admit, even I got tired of shopping towards the end! The deliveries were far more fun, opening boxes, putting out resources, adding the finishing touches to the rooms. Knowing we created it, was and still is an amazing feeling.
Recruitment went well, I hired the senior management team who would help me build the nursery up and get us on our feet. I think I did pretty well with this, they are an amazing team. They get on so well, and I often hear them laughing and supporting one another, sharing outstanding practice ideas. They are as passionate as I am about providing the highest quality of care, I'm so lucky to have them.
We have had so many positive responses to our nursery it has been overwhelming. We have worked incredibly hard and feel we have created an outstanding setting. We have had lots of positive comments from visitors and parents. Comments like 'wow, there's nothing like this in the area', 'I wouldn't send my child anywhere else' and 'you will be full in no time' are very encouraging.
Our promotions have been successful, we had an open day early June which was popular. We are looking forward to our official opening event on 30th July. Sue and Rob Jones will be attending as will the local paper.
As we near opening, I look forward to what's ahead. I also take a moment every now and then to reflect on how far we have come.
---