Baby Room
---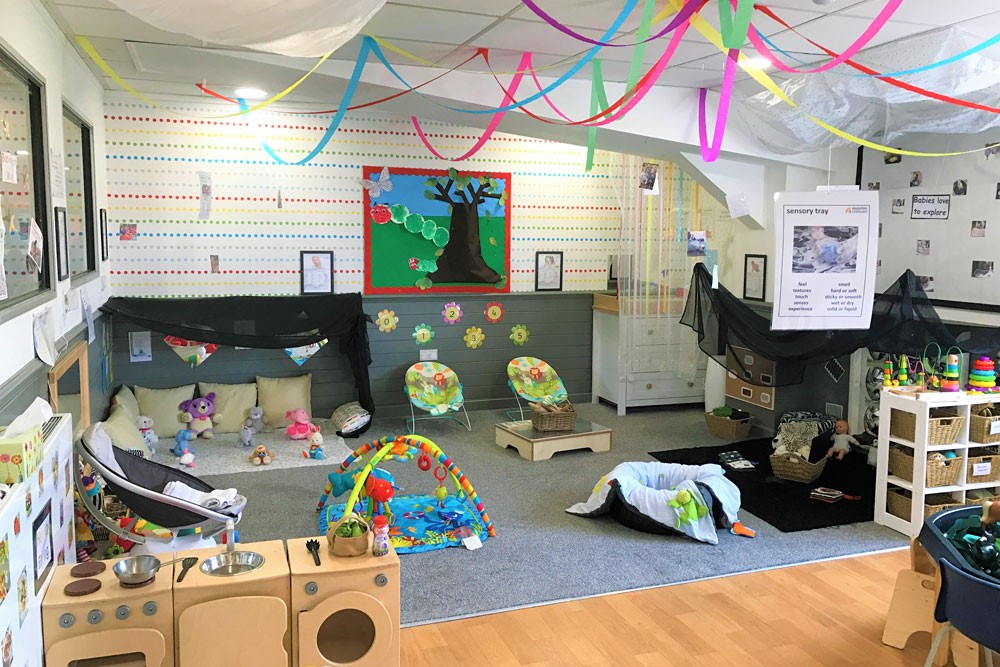 Our baby room caters for babies aged 0-12 months; the ratio is 1 adult to 3 babies in this room.
We operate a Keyworker system in all of our rooms, so your baby will be assigned a named keyworker who will develop a close bond with them. The key worker is also responsible for observing, tracking and monitoring your baby's progress and development.
We plan activities using the "Early Years Foundation Stage" (EYFS), mainly focusing on the three prime areas:
Communication and Language
Personal Social and Emotional Development
Physical Development
When attending introductory sessions practitioners will give you a welcome pack which explains this in greater detail.
In the baby room practitioners provide stimulating recourses and activities where babies can learn through their senses. Access to natural resources like treasure baskets where babies can explore everyday objects and activities. There will be lots of opportunities for babies to play, touch and taste things that will help develop them into confident, inquisitive children.
In nursery we will focus on your baby's interests providing planned activities that are age and stage appropriate to meet your baby's development needs. Babies have access to the outdoor environment where they can explore and investigate the world around them for a first-hand experience, seeing and hearing the birds tweet and enjoying the outdoor resources available to them in our huge outdoor area.
On a day to day basis, staff will keep you informed on your baby's day by giving you a written record along with a verbal handover. When you drop your baby off at nursery, staff will also chat with you to gain any information so we can fully meet your baby's needs.